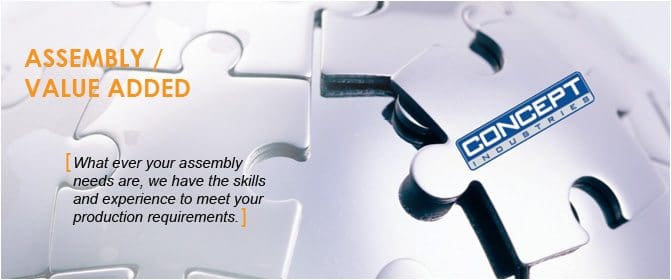 Concept Industries can support your assembly and value added requirements through our internal capabilities and strategic relationships with key service suppliers.
Assembly
Mechanical Assemblies
Electrical Assembly and Soldering
Nut Insertion
Spot Welding
Staking
Kitting
Finishing
Anodizing
Plating
Paint, wet and powder applications
Polishing
Passivation
Heat Treating
Grinding, flat, I.D., O.D. Centerless
What ever your assembly needs are, we have the skills and experience to meet your production requirements.